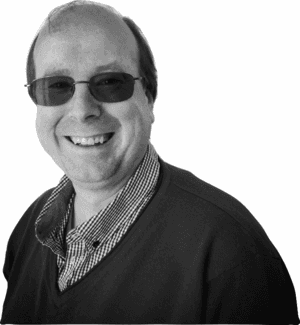 David studied at the Birmingham Conservatoire under John Mayer (Composition) and Dennis Masters (Brass).
He has been arranging music for bands for over twenty five years.
His music has been heard on radio and TV. He has arranged music for many bands including Yorkshire Building Society Brass Band (Under the direction of Derek Broadbent of Floral Dance Fame!) and the East of England Orchestra.
His compositions and arrangements are played in many parts of the world including New Zealand and Australia. As a player he has performed in many parts of the UK especially the midlands where there were not many brass bands that at some time David had not played with in concerts in the UK and also abroad in Europe, USA and Canada.
He has also played on BBC Radio 2 & 4 and also many local radio stations like BBC Radio Derby and BBC Radio WM. David has appeared on TV in the following TV programmes - BBC Daytime Live, Channel 4's Big Breakfast and on numerous occasions for the BBC Sports programmes for the international cricket matches.
A memorable occasion for David was playing for the England football team as they arrived at Luton airport after the world cup in 1990, (The year Gazza cried!).
He has recorded CD's at BBC Pebble Mill which were used for Radio 2's "Listen To The Band" programme with Charlie Chester.
As a conductor he has conducted numerous Brass Bands including Wolverhampton Brass Band, Daw Mill Colliery Brass Band, Langley Brass Band, Sovereign Brass & York Railway Institute Brass Band.
He has appeared with numerous stars including Roy Castle, Kenny Baker, Patrick Moore, Kirsten O'Brien, UB40 and Barney the Dinosaur!
Amateur dramatics played a large part of David's conducting career in Birmingham where he has been the Musical Director for Carousel, Finians Rainbow and Guys and Dolls, he has also played keyboards for numerous shows and also for the Cleethorpes Pantomimes.
He also worked as a peripatetic teacher for the City of York for over eight years teaching mainly woodwind and also as their IT technician for many schools within York.
He now runs his own company, Larch Music Ltd., where he is involved in the buying and selling of musical instruments and accessories.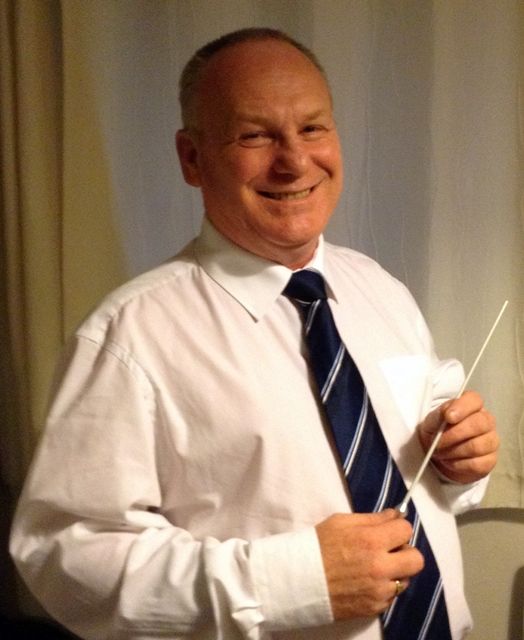 Kevin was born in Trebursye near Launceston, Cornwall in 1962 and began playing the tenor horn at the age of six. His first band was the Holsworthy Town Band where he sat next to his father, Michael, in the horn section. After brief spells with Totnes Town Band and Bude Town Band Kevin, at the age of 12, moved to Championship section Bodmin Town Band where it was not long before he took over the principal horn position making him one of the youngest ever in the UK to hold a principal seat in a Championship Section Band.
Kevin's first solo radio broadcast, playing "Watching the Wheat," was at the age of nine after winning the children's section of the BBC's "Search for the Stars". Kevin won again in the following year and was broadcast playing W. A. Allison's "Iona". At the age of 17 Kevin made his first television appearance representing his school as soloist for BBC Television's "The Music Quiz," since then he has appeared with such celebrities as Roy Castle and Harry Secombe.
Leaving the Bodmin Town Band at the age of 14, Kevin moved to St Austell Town Band where he took the position of principal euphonium. Throughout his teenage years he enjoyed long spells with the Cornwall Youth Band and the National Youth Band of Great Britain, as well as having much success in solo contests both locally and nationally.
Kevin has played under the baton of some of the great names of the brass band world, including: Harry Mortimer, Edward Gregson, Roy Newsome, Professor Walter Hargreaves, Major Peter Parkes and Albert Chappell.
After living in the North West of England for many years, Kevin moved back to his native Cornwall in 2004 to take up the positions of musical director of the St Austell Youth Band, senior tutor to the St Austell School of Brass and Percussion and principal euphonium with the St Austell Town Band.
At the beginning of 2007 he took over as temporary resident conductor of the Bodmin Town Band, and musical director with the Bodmin Junior Band.
Kevin's composing career started in 1997 when, with encouragement from Goff Richards, he had his euphonium solo "Cornish Sunset" published. His music has been described as "very melodic" and "audience friendly." Amongst his works is the theme tune to BBC Radio's "Sounds Of Brass" programme, which has been recorded by the world famous Black Dyke Band on their CD Essential Dyke Volume VI.
As well as continuing to compose, arrange and teach brass and percussion both privately and in schools, Kevin is working with the St Minver Silver Band in the role of musical director as well as being asked to work with other bands in a professional capacity. He is also producing and presenting his own weekly one-hour radio programme "Brass In The Bay" dedicated to Brass Band music which at present is available on Source FM and the internet radio station brassbandradio.co.uk.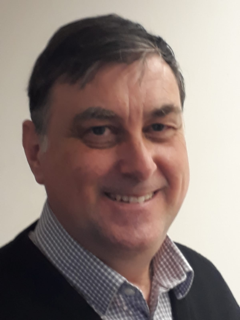 Paul "Captain Crumpy" Crump is new to the world of radio but has been a supporter of Brass Band radio for a number of years. His involvement with brass bands goes back many years and Paul can be found at various trade shows, regional events etc. He is also a significant supporter of Brass Factor.
His day job for the last 30+ years is insurance, hence his desire to get into radio! His day job relates around all different types of music insurance, from helping beginners to talking to Music Associations. Paul is owner and Director of Newmoon Insurance Services Ltd, who specialise in Brass Band insurance and other types of music instrument insurance. Paul is also co-owner of the station.
His shows will focus on special regional events which he attends and individual/ band in depth interviews.