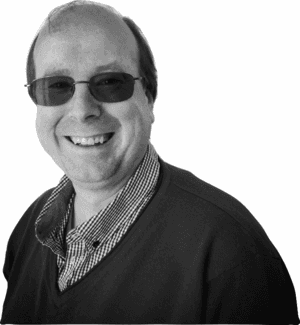 David studied at the Birmingham Conservatoire under John Mayer (Composition) and Dennis Masters (Brass).
He has been arranging music for bands for over twenty five years.
His music has been heard on radio and TV. He has arranged music for many bands including Yorkshire Building Society Brass Band (Under the direction of Derek Broadbent of Floral Dance Fame!) and the East of England Orchestra.
His compositions and arrangements are played in many parts of the world including New Zealand and Australia. As a player he has performed in many parts of the UK especially the midlands where there were not many brass bands that at some time David had not played with in concerts in the UK and also abroad in Europe, USA and Canada.
He has also played on BBC Radio 2 & 4 and also many local radio stations like BBC Radio Derby and BBC Radio WM. David has appeared on TV in the following TV programmes - BBC Daytime Live, Channel 4's Big Breakfast and on numerous occasions for the BBC Sports programmes for the international cricket matches.
A memorable occasion for David was playing for the England football team as they arrived at Luton airport after the world cup in 1990, (The year Gazza cried!).
He has recorded CD's at BBC Pebble Mill which were used for Radio 2's "Listen To The Band" programme with Charlie Chester.
As a conductor he has conducted numerous Brass Bands including Wolverhampton Brass Band, Daw Mill Colliery Brass Band, Langley Brass Band, Sovereign Brass & York Railway Institute Brass Band.
He has appeared with numerous stars including Roy Castle, Kenny Baker, Patrick Moore, Kirsten O'Brien, UB40 and Barney the Dinosaur!
Amateur dramatics played a large part of David's conducting career in Birmingham where he has been the Musical Director for Carousel, Finians Rainbow and Guys and Dolls, he has also played keyboards for numerous shows and also for the Cleethorpes Pantomimes.
He also worked as a peripatetic teacher for the City of York for over eight years teaching mainly woodwind and also as their IT technician for many schools within York.
He now runs his own company, Larch Music Ltd., where he is involved in the buying and selling of musical instruments and accessories.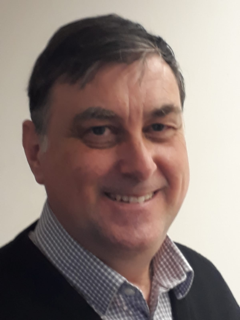 Paul "Captain Crumpy" Crump is new to the world of radio but has been a supporter of Brass Band radio for a number of years. His involvement with brass bands goes back many years and Paul can be found at various trade shows, regional events etc. He is also a significant supporter of Brass Factor.
His day job for the last 30+ years is insurance, hence his desire to get into radio! His day job relates around all different types of music insurance, from helping beginners to talking to Music Associations. Paul is owner and Director of Newmoon Insurance Services Ltd, who specialise in Brass Band insurance and other types of music instrument insurance. Paul is also co-owner of the station.
His shows will focus on special regional events which he attends and individual/ band in depth interviews.